Easy Banking
We want your banking experience to be the best it can be. Personal service is our highest priority and your satisfaction is our greatest reward. These convenient services are our way of looking out for you.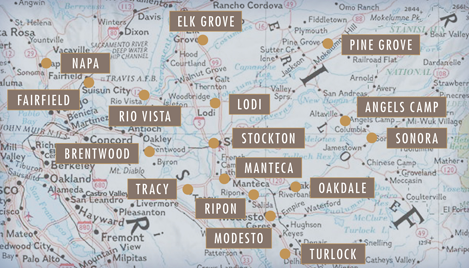 Convenient Branch Locations
We love seeing our customers in person and are always ready to help. We have 19 branches serving the San Joaquin, Stanislaus, Solano, Tuolumne, Calaveras, Amador, Sacramento, Contra Costa, and Napa counties. All of our branches have free ATM banking available – 24/7. Most branches feature drive-thru banking, with many having drive-up ATMs. Stop by and see us!
Customer Service Center
Our friendly customer service specialists are available Monday through Friday, 7 AM to 7 PM to help answer any questions you have about your accounts with us. Call 209-929-1600 within Stockton or 1-800-399-2265 outside of Stockton. They are ready to serve you personally.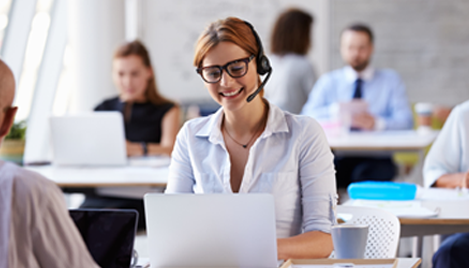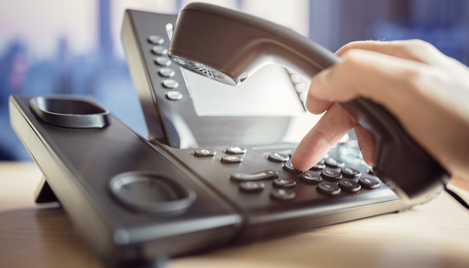 Access 24- Telephone Banking System
Get information on your deposit or loan accounts 24 hours a day. You can also transfer funds between your deposit accounts anytime. There is no limit on the number of calls that you make and best of all, there is no charge for this service! Just call 209-929-1200 or 1-800-399-2265.
Bank of Stockton Debit Card
The Bank of Stockton debit card contains the MasterCard® logo, giving you the option of using your card at restaurants and retail stores wherever you see the MasterCard® logo. The amount of each purchase is deducted directly from your checking account and every transaction appears on your monthly bank statement.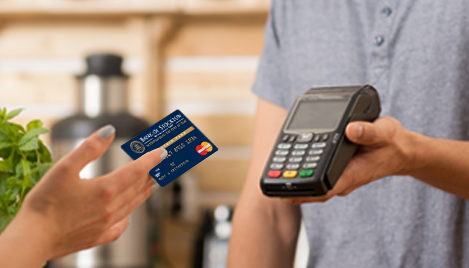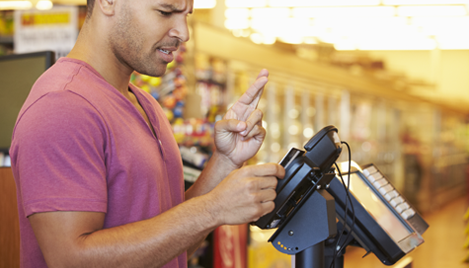 Overdraft Protection
Bank of Stockton offers the following options to establish overdraft protection on your account.
Reserve Cash Account (RCA) - Our overdraft line of credit provides you with instant funds. Should your checking account become overdrawn, your RCA will automatically transfer money to cover checks up to your pre-established limit. You pay no fee until you use it, and pay interest only on the outstanding balance. Applications are available at New Accounts and subject to credit approval.

Link to a Related Deposit Account (Savings, Checking, Money Market) - simply contact a new account representative at any of our branches to set this up or call our Customer Service Center at 209-929-1600 or 800-399-2265, Monday - Friday, 7am - 7pm.
Electronic Statements
With electronic statements, we'll notify you by email on the day your statement is available. Simply log into Internet banking and retrieve your monthly bank statements, save them to your desktop and keep them for handy reference! Electronic statements help you decrease or eliminate monthly service charges on your personal accounts, in addition to saving time, paper and filing. Sign up through Internet Banking, visit a Personal Banker at any of our branches or call the Customer Service Center at 209-929-1600. Visit with New Accounts or call our Customer Service Center at 209-929-1600 to enroll in electronic statements.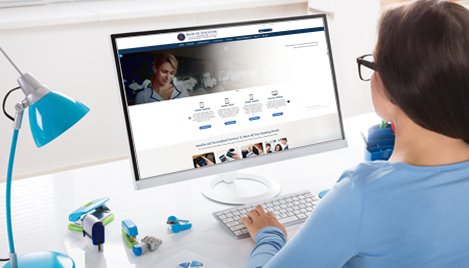 Bank of Stockton Website
Visit our website at www.bankofstockton.com to learn more about our products services; view our branch locations, our hours of operation, and even read about the unique history of the Bank of Stockton.
Live Chat - While you are visiting our website, you can chat live with a customer service specialist, Monday through Friday, 7am - 7pm. Whether you have a question about your account, a certain transaction, or simply need help deciding which of our products best suits your needs, our customer service specialists are happy to assist you!

Online Loan Application - You can also apply for a loan online.
Internet Banking
You can connect to your accounts online from your home, office or on the road, 24/7. It's safe and secure and you can:
Check balances and activity on any of your checking, savings, CD, IRA or loan accounts

Transfer funds at no cost between any accounts that have been set up to allow transfers

See and print your current or previous bank statements

Place stop payment requests

View and print copies of cancelled checks

Download bill pay information directly into most personal finance software packages

With the addition of Bill Pay, you can pay your bills without writing checks, buying stamps or stuffing envelopes at no charge!

Schedule current, future or recurring payments to any payee you choose

View and print history of payments made by date and/or by vendor